About Us
As a Primary School Boutique Enrichment Specialist :
We have a strong team of 20+ experienced teaching specialists, curriculum writers and graphic artists to create a unique TSS learning experience.
We specialise in writing, illustrating and publishing in-house educational booklets that enhance the MOE curriculum.
We write our own scripts for proprietary videos for the Chinese Language oral lessons and Science comics.
We are the first in Southeast Asia to embrace the latest high tech interactive Smart Board (7000 series) technology.
We believe that children learn best in small groups of 8-12 students per class.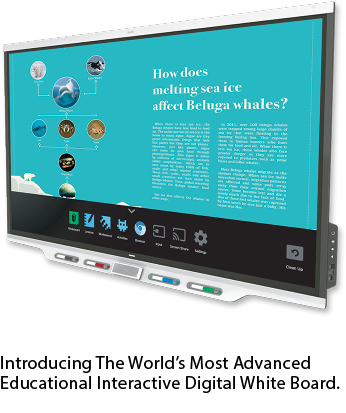 All 10 of our classrooms will be equipped with an interactive SMART Board (7000 series) which comes with these features :
4K Ultra HD resolution.

HyPR Touch technology means the board is highly responsive to finger and digital pen contact.

A built-in web browser providing immediate and live access to website content and videos.

Students can write on the board, move objects around, drag and drop text and images.

In-house interactive white board games and activities are designed to match our curriculum.